The Abdominal Workout Wheel is one of the best ab exercises for beginners because it strengthens those essential stability muscles we spoke of earlier. It will also give you a feel for how to grasp the roller while maintaining your balance.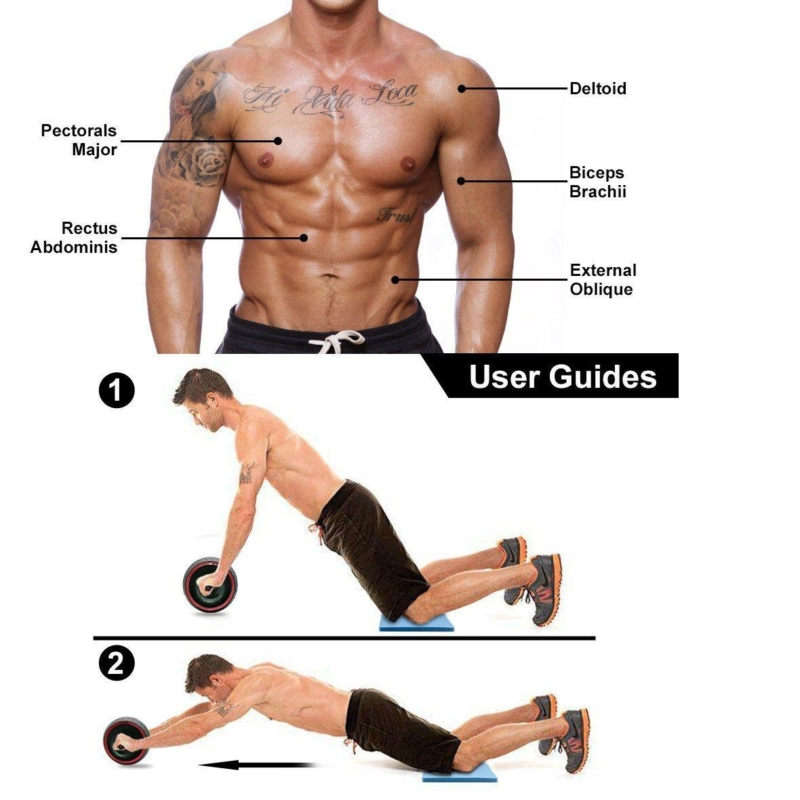 Absolute beginners should start here before attempting more advanced roll-outs.
Begin on all fours in front of your roller.
Grasp the handles of the roller with both hands, one on each side of the wheel, palms facing down.
Push your torso up into a plank position with your body in a single straight line from head to heels.
Engage your core and hold for 30 to 60 seconds.
Repeat 3 to 4 times.